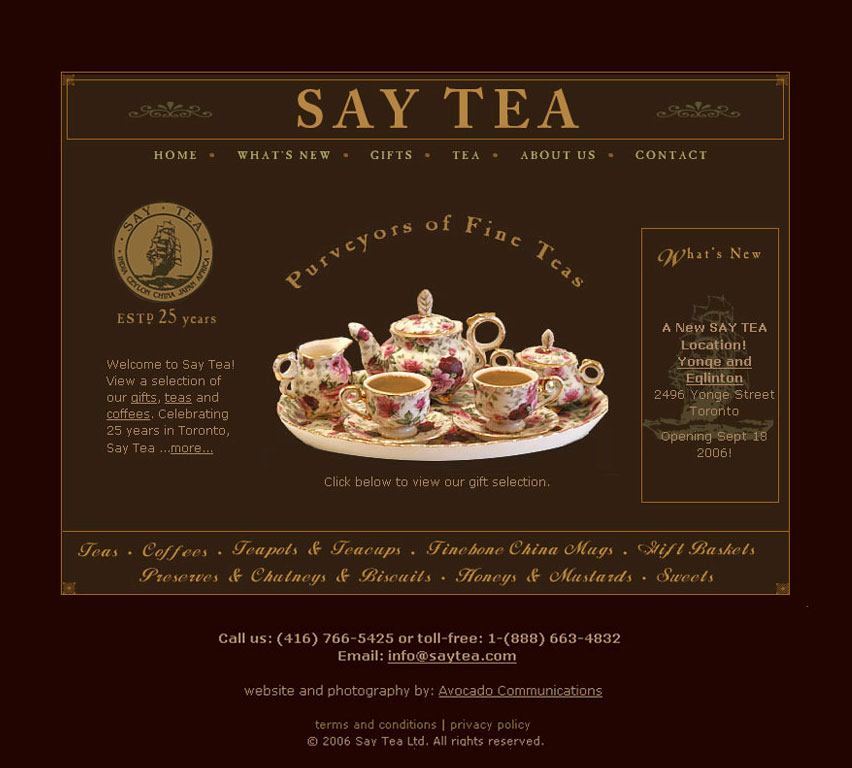 Say Tea
Say Tea 2, although now no longer around, were one of the original Toronto purveyors of fine teas, coffee and gifts. In business for 32 years, they sold the finest, freshest and most interesting teas to appreciative customers since 1980.
Originally in Bloor West Village, Toronto, Say Tea 2 moved to a charming store at Yonge and Eglinton in Toronto.
Avocado provided all Say Tea 2 photography.