News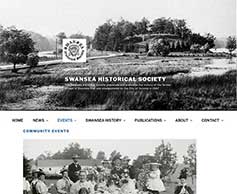 Swansea Historical Society
*Avocado designed and developed this website, provided SEO, usability consulting, and maintains it, providing regular text and software updates.*
The Swansea Historical Society was started in 1985 by a group of people who were interested in preserving and promoting the unique history of the Swansea area. The Swansea Historical Society is a registered charity, and all of its work is done by a group of dedicated volunteers. Visit the Swansea Historical Society portfolio page to read more about the SHS website and more on:
Visit Swansea Historical Society's website


David Moulton, Toronto:
*Avocado provided SEO, usability consulting, back-end website assessments and reworked the information flow. The visual design, layout and branding is by another company. *
David Moulton is Registered Psychotherapist, and a Canadian Certified Counsellor, certified by the Canadian Counselling and Psychotherapy Association. David has a private practice on Bloor Street West near the Christie subway station (Bloor-Danforth line), located in downtown Toronto .
David helps adults from the straight and LGBTQ communities and from the cisgender, trans, genderqueer and nonbinary communities with concerns with concerns including feeling stressed and anxious, feeling badly about themselves, loneliness or challenges in their relationships, challenges with being LGBTQ, sexuality, sexual orientation and gender, alternative relationships and challenges with alternative sexualities
David's approach to psychotherapy is cognitive behavioural, solution-focused, strengths-based and anti-oppressive - and works with his clients towards feeling better, managing stress and finding balance in life and relationships.
Therapy Services include:
Find out more about David's therapy services, read more about David or make an appointment to visit him at his Toronto Therapy practice.
Visit David Moulton's website: http://davidmoultoncounsellor.ca


Dr. Judith Levene, Toronto:
*Avocado provided SEO, usability consulting, back-end website development and site architecture. The visual design is by another company. *
Dr. Levene is a Toronto Psychotherapist and Psychoanalyst in private practice providing individual and couple's therapy. She also provides clinical supervision to practitioners who seek enhanced clinical insight.
Dr. Levene has practiced and taught in Toronto for more than 35 years. Her approach to psychotherapy is that it can help to find a path to a more authentic and actualized life, improved relationships, and greater success in the achievement of life goals. She has also presented papers and workshops in many countries along with many publications on a range of topics.
Therapy Services include:
Read more about Judith Levene or make an appointment to visit her Toronto Therapy practice.
Visit Judith Levene's website: http://drjudithlevene.com.
Dr. Judith Levene is located in downtown Toronto at Bay and Bloor.


Toronto Psychology Centre:
Toronto Psychology Centre is a small practice of experienced registered psychologists. They value keeping abreast of current thinking in psychology and on providing culturally-sensitive therapy that is informed by the best available theory and research.
Toronto Psychology Centre offers several empirically supported treatments including Cognitive Behaviour Therapy (CBT), Emotion Focused Therapy (EFT), and Interpersonal Therapy (IPT).
Commonly addressed issues, include:
Visit the Toronto Psychology Centre Portfolio page and Read the Avocado case study.
Visit Toronto Psychology Centre's website


Andrew F. Cooper, professor and author, Toronto:
Andrew F. Cooper is a professor and author with an expertise in global governance. He is a Professor at the Balsillie School of International Affairs and the Department of Political Science, and Director of The Centre for the Study on Rapid Global Change, University of Waterloo, Canada.
His work has been profiled in a variety of media outlets: ABC Good Morning America, The New York Time's Room for Debate; The Independent, The Guardian, Times of India, China Daily, CBC's Q, Variety Magazine,and the Washington Diplomat. He has also served as a member of the editorial board of Foreign Policy Analysis, The Hague Journal of Diplomacy, and the Canadian Journal of Political Science.
Coming soon: Andrew F. Cooper has been commissioned to do a book on Former Leaders (Bill Clinton, Tony Blair, Jimmy Carter, and the Elders supported by Richard Branson), that combine elements of both club and networked celebrity diplomacy. Read news and more about Andrew F. Cooper at his new website:
Visit Andrew F. Cooper's new website


Toronto Portrait Photographer, Marika Tiegermann, Toronto:
Toronto-based Tiegermann Photography specializes in musician & artist portrait photography and corporate headshots in the GTA, Toronto Ontario, Canada
View some of Tiegermann's photography at her official website: tiegermannphotography.com.


September 2012, Toronto, Ont:
Located in downtown Toronto, trauma therapist, Karen Belfontaine has been in private practice for over 25 years specializing in the treatment of trauma therapy and dissociation. Karen works with adult individuals to provide an integrated approach that is based on the client's needs. Her practice is inclusive and diverse, consisting of clients who seek help with such difficult life experiences as grief, separation, relationship issues, family problems, depression, anxiety and traumatic stress.
Read more about Karen on our Portfolio page
.
Visit Karen Belfontaine's official website: www.karenbelfontaine.ca.


April 2012, Toronto, Ont:
Sheri Betel is a registered therapist with a private practice in the Leaside neighbourhood of Toronto. Sheri's area of expertise is working with couples with communication and intimacy issues.

Visit Sheri Betel's website


March, 2012, Toronto, Ont:
Frances Newman has certification as a Registered Psychologist in the province of Ontario. For over 30 years, Frances has maintained a private practice in psychotherapy in downtown Toronto.

Visit Frances Newman's website
Read more about Frances Newman on the Portfolio page


September, 2011, Toronto, Ont:
Highly readable, informative and entertaining -- even if you are not a gardener, Judith's Garden Journal is a working journal from a personal garden by horticultural author, Judith Adam.
If you are looking for informative garden opinion, articles about gardening in Toronto, landscape planning, garden education or if you are learning to garden, you will enjoy your visit www.judithsgardenjournal.com

April, 2011, Toronto, Ont:
Nelson Parker M.S.W., R.S.W., Counselling and Psychotherapy at Spadina and Bloor in Toronto (downtown Toronto..)
Nelson Parker's approach to psychotherapy has been developed over many years, helping people to deal with many of life's challenges. Nelson began working in children's mental health, as both a child and family therapist and then went on to work exclusively with adults focusing on working with the LGBT (Lesbian, Gay, Bisexual and Transgendered) Community and with men infected and affected by HIV/AIDS.
Throughout Nelson's career as a therapist, there are a number of issues that he has developed expertise, training and experience in working with clients to address. Some of these are:
Read more about Nelson Parker
Visit www.nelsonparker.ca


Feb, 2011, Toronto, Ont:
Dr. Mark Cloth, Family Dentist on Yonge and Sheppard Ave, Toronto (just east of Yonge St.) - new website launched.


July, 2010, Toronto, Ont:
Dr. Sarah Maddocks - new website launched: ww.drsarahmaddocks.com.
More about Dr. Sarah Maddocks
Dr. Maddocks is a Toronto-based registered psychologist with over 20 years experience working in private practice and in teaching hospital and community health settings. In addition, Dr. Maddocks has published professional articles on women's health, the treatment of eating disorders, group psychotherapy and women's sexual trauma.
SERVICES:
Psychotherapy to adults
Marriage Counselling and Couples psychotherapy
Additional Services: consultation, assessment, education and public speaking services to other professionals and the general public on topics of mental health, stress and anxiety management and eating, weight and shape concerns.
Visit Dr. Sarah Maddocks on her new site at www.drsarahmaddocks.com.



June 24, 2010, Toronto, Ont:

Dry Ice & Gases and Frozen On Time website relaunches.

Read more:

April 2009, Toronto, Ont: Recently, Jonathan Grossman, owner and founder of TheOffice.com was diagnosed with a very rare bone marrow disorder called "Myelofibrosis" that destroys the body's ability to produce blood. This disease affects only 2 people in a million. Jonathan's only hope for survival was a bone marrow transplant.
Donating bone marrow and/or stem cells poses little risk to the donor as your body will regenerate the missing cells quite quickly. But it could save someone's life. The website, TheOffice.com was redesigned to raise awareness for this condition and bring people to the bone marrow drive on April 26, 2009:

Visit: www.theoffice.com


Spring 2009: R. Kelly Clipperton - Toronto based musician, photographer, actor and playwright, and lead singer of Kelly and the Kellygirls
Click here to visit the website:
www.kellyclipperton.com.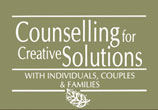 Winter 2009: Counselling for Creative Solutions: A Wellness Approach to Psychotherapy
Toronto psychotherapists Susan Barron and Renee Climans provide individual psychotherapy (talk therapy), marital therapy, couple therapy, family therapy, group therapy, presentations and workshops.
Counselling for Creative Solutions specializes in the areas of wellness including balance and stress management, life transition issues, relationship issues, health status concerns as well as issues of loss and bereavement.

With more than 20 years of clinical therapy experience respectively, Susan Barron and Renee Climans provide support, life coaching and solution-focused therapy for:
Stress, Anxiety and Depression
Change in a Relationship, Separation and Divorce
Grief loss and Bereavement
Health-related Issues
Wellness Strategies
Improving Communication Skills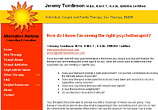 Winter 2009: Jeremy Tomlinson: Alternative Horizon Counselling & Consulting: Individual, Couple and Family Therapy, Sex Therapy, EMDR. Jeremy Tomlinson is located in the GTA, Toronto, Ontario.
Therapy Services include:
Read more about Jeremy Tomlinson. or make an appointment to visit his Toronto Therapy practice:. Alternative Horizon Counselling & Consulting.
SEO and site usability re-configuration provided by Avocado Communications.
Please note: www.jeremytomlinson.com is now www.alternativehorizon.com.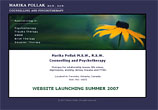 October 2007: Marika Pollak. Toronto therapist Marika Pollak M.S.W., R.S.W. Counselling and Psychotherapy.
Marika's therapy practice is located in downtown Toronto, Ontario,
Therapy services include psychotherapy and counselling for relationship issues, life crises and transitions, depression, anxiety, stress, trauma and PTSD (post-traumatic stress disorder), adjustment to separation/divorce, loss and grief.
Marika Pollak offers Insight Oriented Psychotherapy, Trauma Therapy, EMDR, and Brief Therapy (Brief Therapy is a proven psychotherapy approach that aims to help people overcome specific problems or crises in their lives. A planned short-term psychotherapy, brief therapy typically lasts three to six sessions).
Couples' Therapy for both straight and gay couples is also available.
Visit the website: www.marikapollak.com